Managed Open Source Program Office
Our Managed Open Source Program Office (OSPO) service provides an outsourced, ready-to-implement solution tailored to meet your organization's open source compliance needs.
Get Started
Not Ready to Build a Full Team?
You understand the importance of an Open Source Program Office (OSPO), but may not have the capacity or resources to bring this program in-house. You may find your organization is not ready to build a dedicated OSPO team, or you may find it difficult to find the right talent to hire.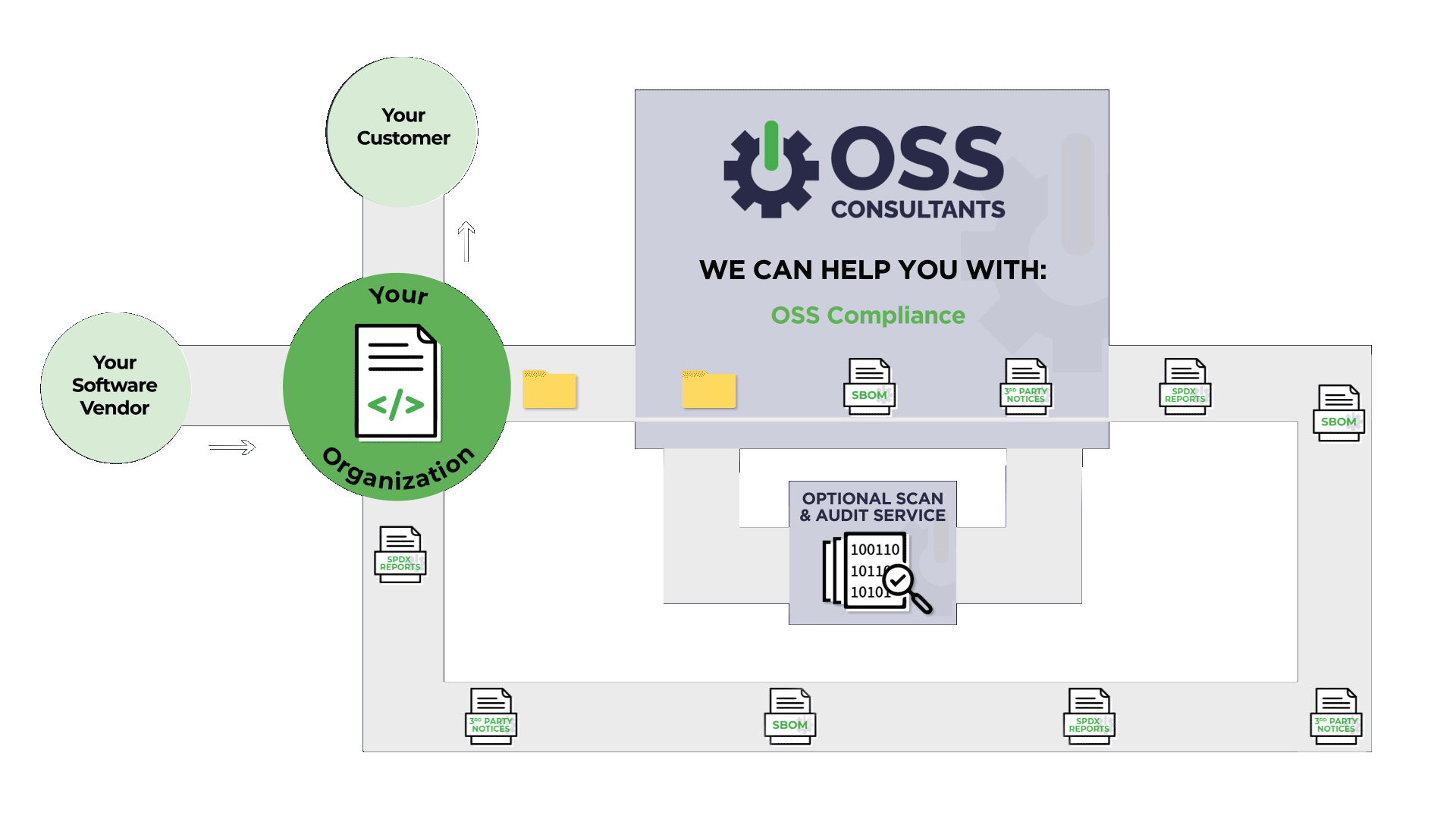 OSS Consultants provides a Managed OSPO solution that will work with your existing teams, including developers and key stakeholders, to manage your use of open source and to create the deliverables and artifacts of compliance you need – such as notices, reports, license compliance material, a software bill of materials (SBOM) and other documentation required by customers.
The Managed OSPO is a fully outsourced OSPO management service that supplies any or all of the below, based on your organization's needs:
Manage use of Open Source based on current OSS policy
Work directly with developers and internal teams to ensure full alignment of our service to business goals
Assessment of OSS use in a given release
Scan and audit (add-on service): discover which open source components live in your code base and determine if they are compliant with license requirements.
Collaborate with Legal, Security, and other stakeholders to identify any required remediation
Assessment and integration of SBOMs from upstream suppliers
Identify items for remediation
Generate SBOM and license compliance reports,  documentation, and other related artifacts
Maintain full inventory of Open Source Software
Program management and project management of OSS