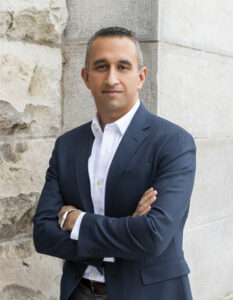 OSS Consultants (OSSC) was founded by Russ Eling to address the gap in knowledge in managing open source software use. Too many organizations don't realize the potential risks they're exposed to with the use of open source software. In fact, many organizations may not be aware of the open source software being used within their organization. 
OSS Consultants is a business dedicated to helping organizations of all sizes design, implement, and manage OSS governance programs, sometimes referred to as an OSPO. Before starting the company, Russ spent over 20 years in several Engineering roles at General Motors. Russ is well-known for designing and implementing a successful open source software governance program at General Motors, among the first of its kind in 2013, and now regarded amongst the most comprehensive OSS programs in the automotive industry. He built and staffed the OSPO responsible for reviewing software in every part used in every GM vehicle across the globe. Russ is regarded as an industry leader in the OSS compliance community, where relatively few people have implemented a successful, global compliance and governance program of this scale. 
Today, Russ and his team offer their recognized, industry-leading expertise to help companies of all sizes – from the world's largest and well-known companies to small businesses and start-ups – create the most efficient, comprehensive and robust open-source program offices and policies on the planet. 
Interested in understanding how OSSC can help your organization? Are you curious about the potential risks and detection of vulnerabilities your organization may be exposed to? Would you like a high-level scan and audit of your use of OSS? Are you interested in learning more about OSS and the risks and benefits of managing it correctly? Contact OSS Consultants for a free consultation.