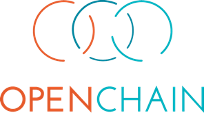 OpenChain Conformance
Expert guidance for each step of the self-certification process leading to OpenChain Conformance | ISO/IEC 5230:2020 | Security Assurance Specification 1.1
Embracing OpenChain Standards
While ISO/IEC 5230:2020 and ISO/IEC DIS 18974 might be relatively new entrants in the standards arena, they hold important roles in shaping your organization's approach to open-source compliance and security.
Get Familiar With ISO-IEC 5230:2020 and ISO/IEC DIS 18974
ISO-IEC 5230:2020: Concerns the creation, maintenance, and long-term sustainability of your organization's digital archives and is recognized internationally as the standard for open-source license compliance.
 ISO/IEC DIS 18974: Provides a framework for developing and implementing high-quality management systems for sustainable development and is known as the international standard for open-source security assurance.
The OpenChain Project maintains both of these standards. OSS Consultants prides itself as the first OpenChain partner to lead an organization through the process of attaining whole-entity conformance with OpenChain ISO 5230:2020 from beginning to end. Through partnership with OSS Consultants, you can provide assurance and peace of mind that your software meets ISO/IEC 5230:2020 standards.
In addition, our expertise extends to assessing and refining security assurance programs using certified ISO/IEC DIS 18974 methodology. By applying this comprehensive framework, we ensure your organization is implementing secure software.
Diverse Open Chain Solutions
We offer three levels of service to help at any stage of your OpenChain conformance journey.
END-TO-END CONSULTATION
For those needing support for all phases of certification.
AS-NEEDED CONSULTATION
For those looking for guidance at a specific step or steps in the self-certification process.
INDEPENDENT COMPLIANCE ASSESSMENT
For those intending to self-certify but want an independent assessment from a trusted OpenChain partner.