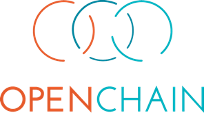 OpenChain Conformance
Expert guidance for each step of the self-certification process leading to OpenChain Conformance | ISO/IEC 5230:2020 | Security Assurance Specification 1.1
Get Started
The OpenChain Project maintains the International Standard for open source license compliance. OpenChain ISO 5230 defines the key elements of a quality open source compliance program, with the vision of a supply chain where open source is delivered with trusted and consistent compliance information.
You want to assure purchasers that you are OpenChain ISO/IEC 5230:2020 compliant. This creates a trusted purchasing relationship; where you have met ISO/IEC 5230:2020 standards to ensure that software you are offering meets license requirements.
OSS Consultants is the first OpenChain Partner to assist an organization with attaining whole-entity conformance with OpenChain ISO:5230 from beginning to end.  Read more in our blog post.
We also offer support for clients to assess, adopt and refine security assurance programs using the OpenChain Security Assurance Specification 1.1.
OSS Consultants provides three levels of service to help you navigate any stage of your OpenChain Conformance journey
END-TO-END CONSULTATION
For those needing support for all phases of certification.
AS-NEEDED CONSULTATION
For those looking for guidance at a specific step or steps in the self-certification process.
INDEPENDENT COMPLIANCE ASSESSMENT
For those who have taken all steps toward self-certification but want an independent compliance assessment from an experienced and trusted OpenChain Partner.